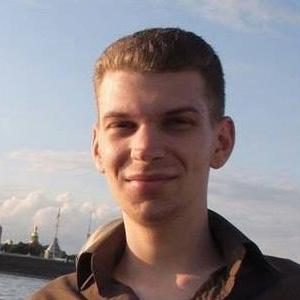 I followed the summer school "OPEN YOUR MIND TO RUSSIA" in 2013, it was a well organized mix of lectures and social program. The social program shows us the most important and famous historical and cultural heritage like Peterhof and the Hermitage, but also the life in St. Petersburg nowadays. The lectures gave me a good overview about the history and culture of Russia. Moreover I got a good impression of the develop of the Russian economy. The knowledge which I gain during this two week program was very helpful for my further studying, especially for my class in "International Business and Cultural Diversity". I really like to get in contact with people from other countries therefore it was a great opportunity and I could extend my international network.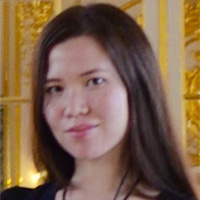 Recently I finished the Summer School at Peter the Great St. Petersburg Polytechnic University. Here I had a course "Applied Tools of the Project Development" under the conduction of Professors Olga Kolosova, Gennady Kovalenko and Olga Sosidko. I chose this course because its content is tightly related with my topic of Master's thesis and I wanted to learn more about project risks and how to manage them. During the course Professors introduced us with risks, gave the main idea of risk management and practical skills on a few computer programs commonly used for project risks. Moreover, we had interesting excursions to the local companies, such as "Elma" and "St. Petersburg Chamber of Commerce and Industry", where we knew about project realization based on real examples of Heads of organizations. It was very useful knowledge and the best way to study the subjects on course. In addition, every day I had improved my English communication skills and gained a lot of new friends from all over the world. That's really cool!J
The last but not the least, the cultural program and events that we had within this Summer School was great and full of fun in one of the most beautiful city of the world – St. Petersburg. Despite its unpredictable weather with quite often drizzles, we enjoyed the fascinating city architecture, historical buildings, museums, especially the world's famous Hermitage, a lot of theatres, and cathedrals and were totally amazed by the bridges' drawing while our late walks at white nights.
At the end, I would like to say for future students, who are planning to take part at the next Summer School at Peter the Great St. Petersburg Polytechnic University that "it is a unique opportunity to broaden your vision, enrich your culture, grow professionally and obtain all these unforgettable new experiences in a wonderful city called St. Petersburg".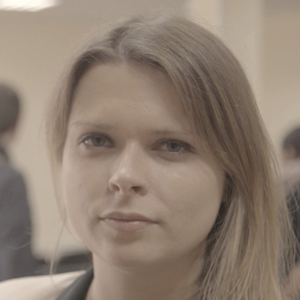 I have participated in the module "Global Entrepreneurship". Teachers really motivated us to work on our own project. During this project we learned how design thinking works and we got inspired on how to develop entrepreneurial thinking. Our team had people from France, Russia, Italy, China and Germany. So we got a great experience of working in international team and learned to see where we have our strengths and how we can support each other to get better. So it was a great adventure for me! Also Saint-Petersburg is a very beautiful city and the campus has the great location with all the parks around which makes it a perfect place to work and study. Thank you very much to all who have organized this course!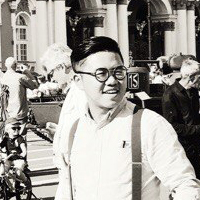 The university is great, the city is great and for me, people here are really great too! Three weeks what I have learnt is not only the knowledge from SAP program but also the real Russia.
I have to admit that the first impression on Russia is just like the American Journalist in the TV series «Как я стал русским». As is known, tanks, bears, of course, and the Водка. Actually all above is not true. The street is clean and sky is blue. There are tanks only for exhibition.
When I started my class, I found my Russian classmates Alexandra had lots of interaction with our teacher Anna. It is open minded. Compared to the classes in my university, students usually listen to teachers without any questions or discussion. Maybe it is our disadvantage. I felt free in the classes and I could ask questions anytime. SPBPU has a long history and there're many famous professors. Anna showed us how students work with professors to solve the innovated programs and it's impressive.
Our tutor Nikita, the pretty boy showed us a lot of amazing places which usually tourists may not come. We have been to the amusement park. I guess it's also Russian style. The projects are crazy. I tried the rollercoaster and it felt amazing. It means some kind of achievement to me. Later we saw the gulf of Finland and the new skyscraper. It will be a new Petersburg. I really expect to come back and witness the changes happening here.
I really love you, SPB and people who lives here!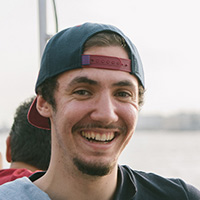 The whole program exceeded my initial expectations. The courses I followed were well structured and the teachers well prepared. I feel like I gained much knowledge and will certainly help my curriculum and my university studies. Saint Petersburg has amazed me in terms of its greatness: the historical buildings are richly decorated and full of history. I have nothing but dear memories from this experience and I hope I'll be able to go back to Saint Petersburg soon!