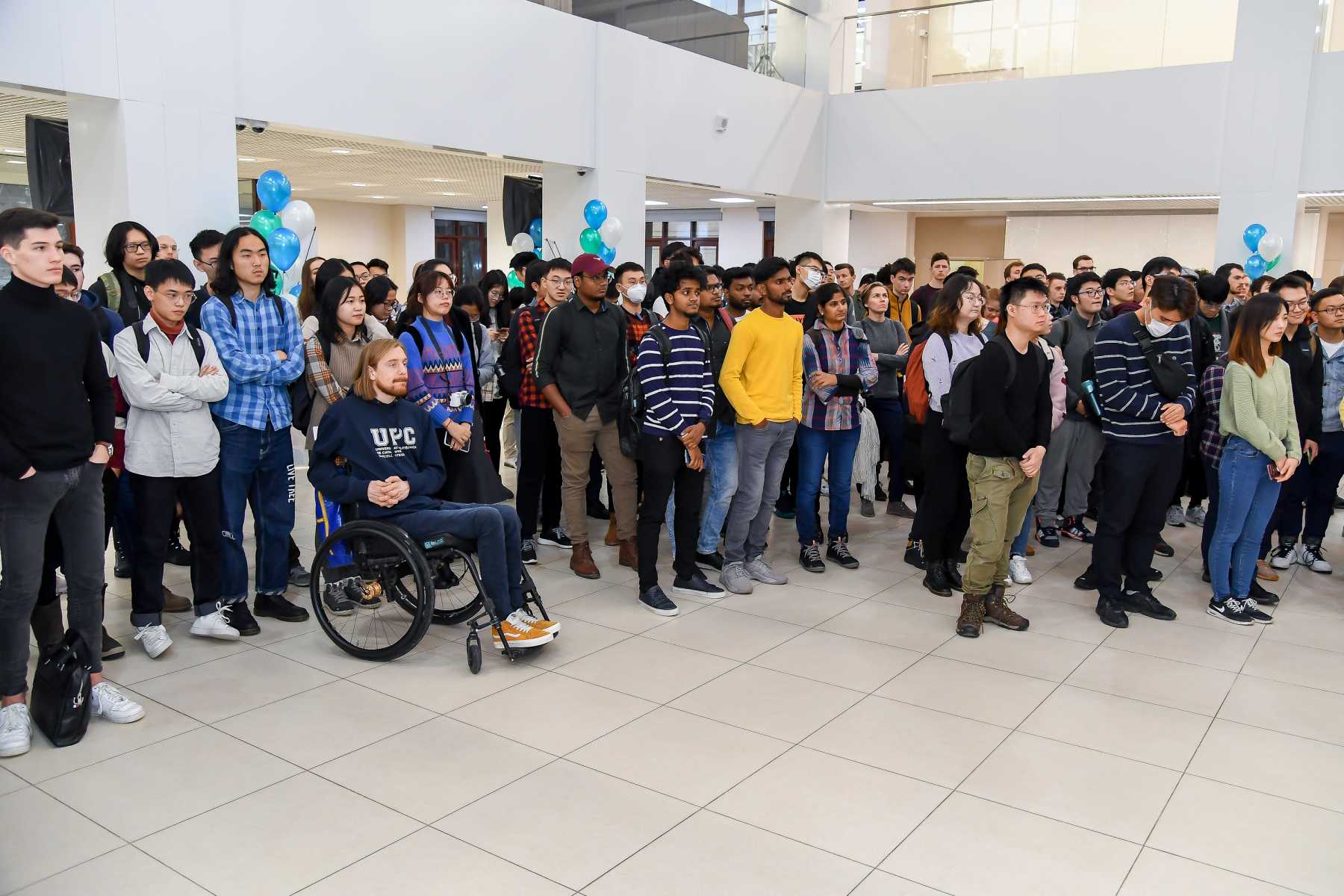 Brief description

We invite you to get acquainted with the fascinating world of project management, where you will master the methods of projects planning and implementing, project team management features, risk management tools and, of course, modern software used all over the world.

In modern conditions, project management competencies are becoming necessary for both top managers and ordinary employees. Together we will create effective teams, master soft skills along with the practice of project management tools, learn to work in the face of uncertain future.

Project Management for Sustainable Development" prepared and successfully defended projects in the field of manufacturing and implementing a prototype of a permeable surface for city roads, as well as the construction and development of a park in Zagreb that reduces the city's carbon footprint. We look forward to your creative contribution to the sustainable development of enterprises!
Duration: 2 weeks
ECTS credits: 4.0
Participation fee: 30 000 RUB
Participation fee includes tuition fee, study materials, field trips and cultural program.
Upon successful completion of the course students will receive hard copies of certificates with ECTS credits (mailed by post in case of the online format of the Summer School).
Accommodation
Provided only for the Tailor-made format:
on campus at the university dormitory
off-campus at partner hostels in the city center
Details of the options and booking procedures will be discussed with each applicant individually.
Deadline for registration: December 22, 2022
Entrance requirements

- Knowledge in the field of economics and management corresponding to the first two years of the Bachelor of Management program;
- Good knowledge of English. All classes and extracurricular activities are conducted in English. Knowledge of the Russian language is not required;
- Applicants are expected to have at least 2 year of University level studies.
The detailed course description for ECTS credits transfer at your home university:
Project management for sustainable development WS23.pdf
Project management for sustainable development WS23 (video).
Professors and lecturers:
DSc, prof. Alexander Kozlov;
PhD, associate prof. Mariya Livintsona;
guest lecturers Ekaterina Malevskaya-Malevich, PhD.
Contacts:
Summer and Winter Schools Team
room 227, 28, Grazhdanskii prospect, 195220, St.Petersburg, Russia