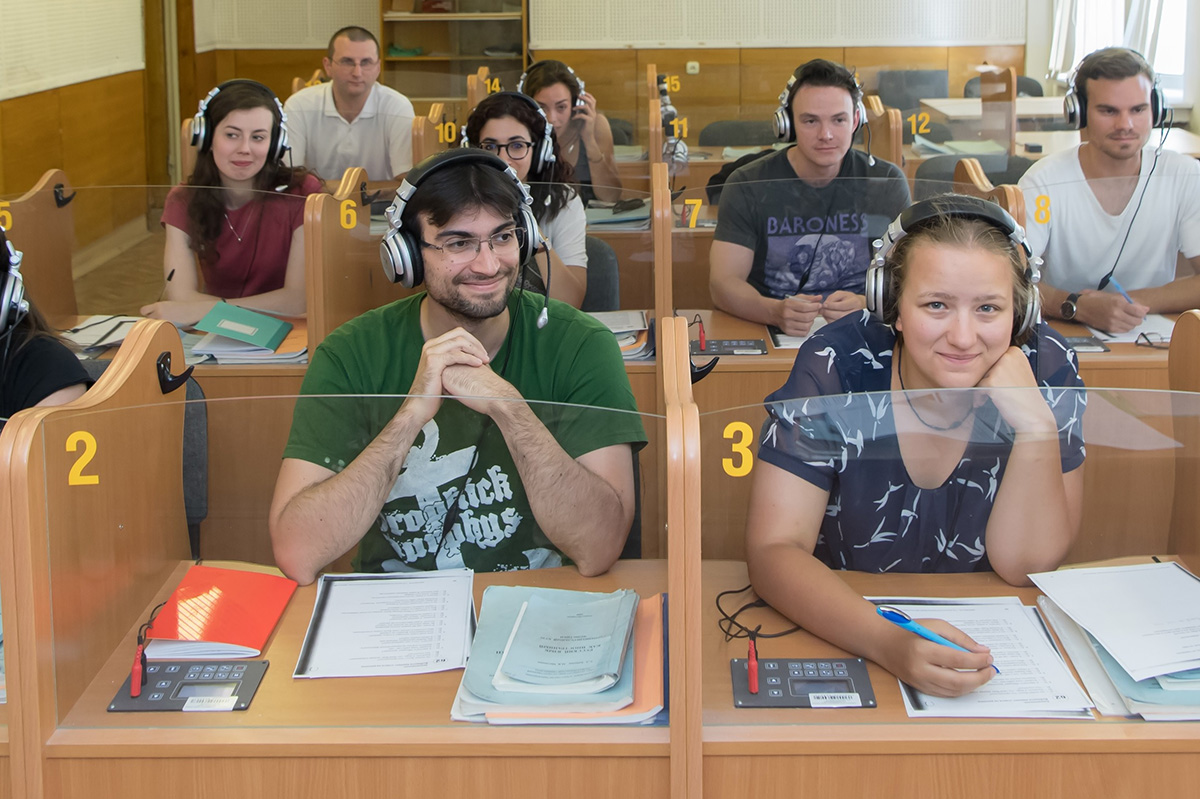 Within this summer school you will broaden your business-related vocabulary, improve your speaking, reading, listening and writing skills and learn how to efficiently use the Russian language in business communication.
Apart from the intensive language study, you will develop understanding of the Russian business culture, work relationships and business practices in Russia, attitudes towards foreign partners and gender aspects.
Why study with us?
SPbPU is proud to have one of the largest and most renowned schools of teaching Russian as a foreign language in St.Petersburg and Russia.
We have over 65 years of experience teaching the international students from all over the world, and we know how to boost your progress.
Our programs are developed according to the international standards, and our Certificates are recognized abroad.
This Summer school will be most suitable for:
international students and graduates interested in expanding their skill set in the field of Business Russian language.
professionals who would like to work with the Russian companies, on the Russian market or improve the professional profile.
Duration: 2 weeks*
ECTS credits (total): 4.0*
*If you are interested in achieving better progress in Russian language or receiving more credits can combine this program with any other module in Russian Studies.
Course description

Russian Language for Business Communication: 3 ECTS

By the end of the course, you will be able to understand and conduct business-related conversations using appropriate grammatical constructions and vocabulary; make presentations and advertisements; write business letters; understand business documentation; fill out document templates and forms; read and write business-related texts etc.

Russian Business Culture: 1 ECTS

Key concepts of the Russian business culture are considered together with structure and hierarchy in Russian companies, working relationships in Russia, business practices in Russia, attitude towards foreign partners, gender aspects etc. Such partial issues as business dress code, meals and business etiquette, gifts are also taken into consideration.
Entrance requirements

- Good command of English language
- Level of Russian language not lower than A2
Professors and lecturers:
SPbPU professors and associate professors, experts in the field of Russian Studies and teaching Russian as a foreign language.
Our teachers are highly qualified, many of them are published authors.
Study process:
You will study online in small groups, in live real-time lessons.
You will interact with your teacher and international classmates, work on the group and individual tasks online, improve your skills during the speaking clubs and get involved in the online social activities to make new friends from around the globe.
Participation fee: 30 000 RUB
Participation fee includes tuition fee, study materials and cultural program.
Upon successful completion of the course students will receive hard copies of certificates with ECTS credits (mailed by post in case of the online format of the Summer School).
Cultural program

Socio-cultural program of extracurricular activities and networking events includes:

Online format:

- Online Interactive Russian Culture & Traditions event
- Online Excursion to the Hermitage museum
- Online Speaking Clubs
- Online Interactive Campus Tour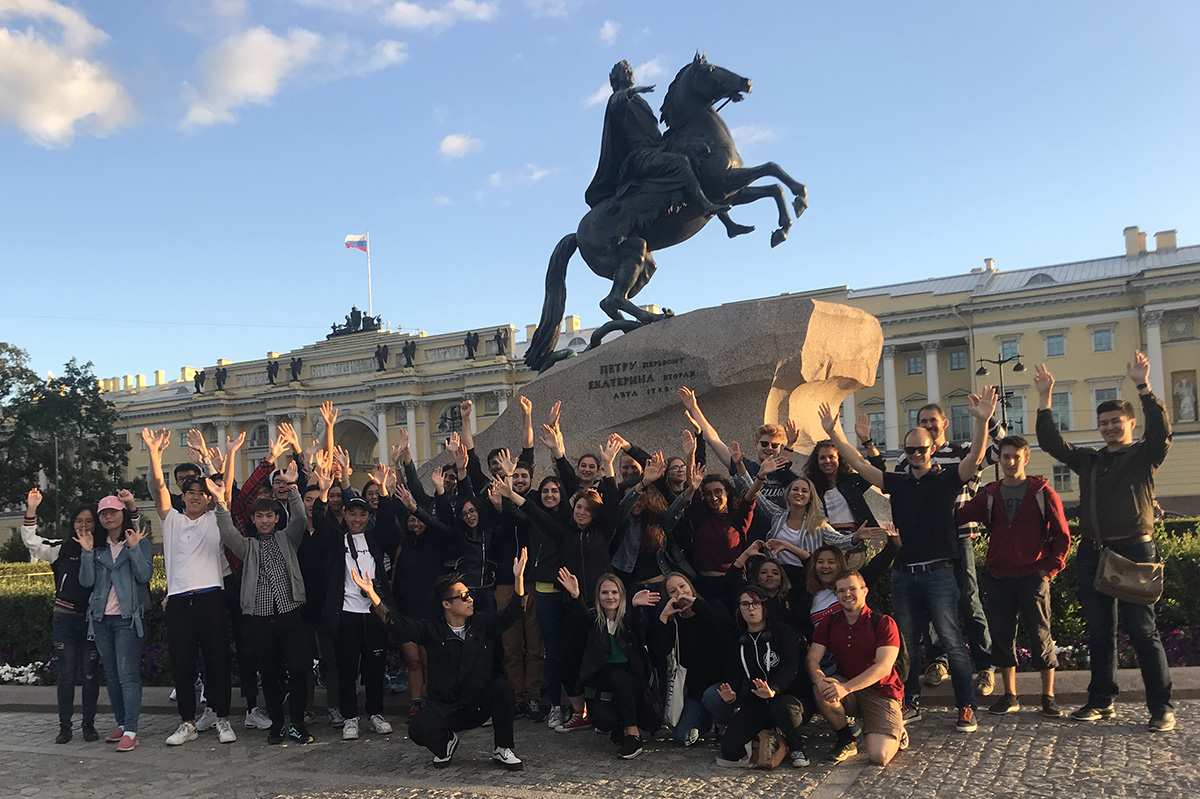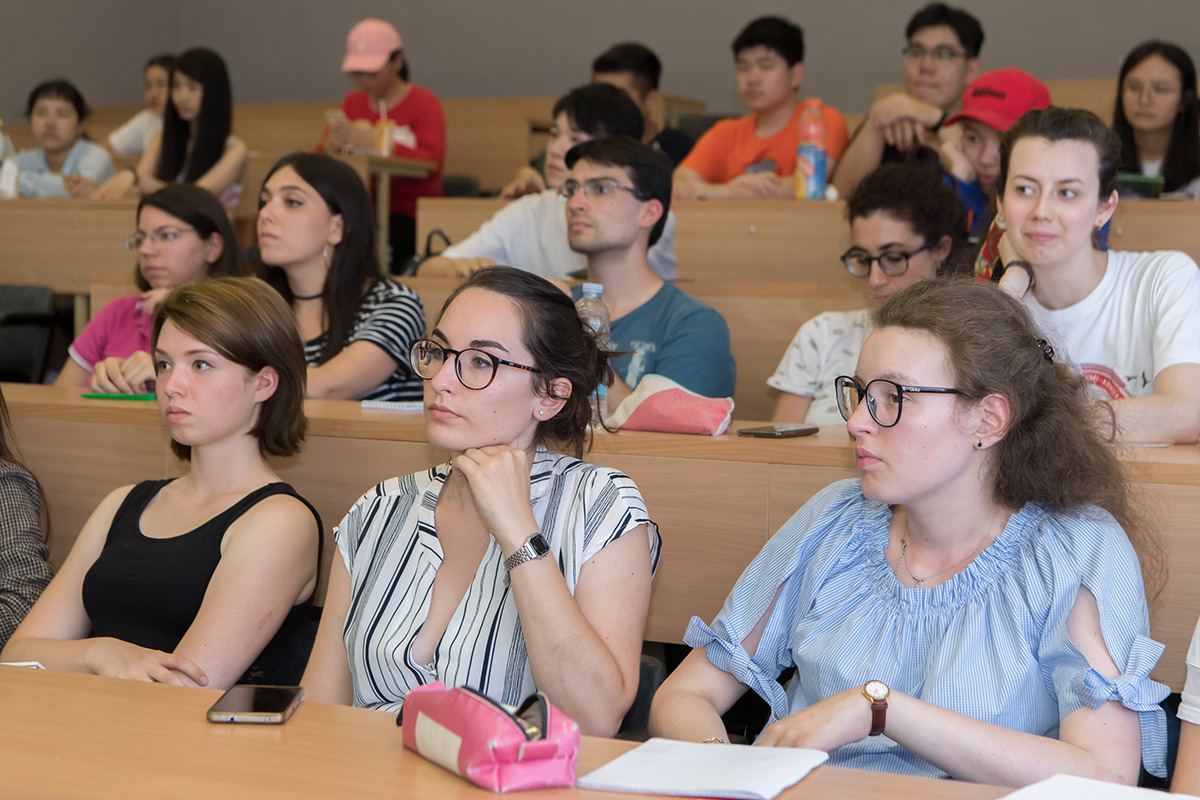 Certificates:

Upon successful completion of the summer school, our students will receive official SPbPU Certificates in English and Russian language mentioning:

✔courses taken;
✔academic hours per course;
✔ECTS credits per course;
✔grades received.
Deadline for registration: July 10, 2023
Contacts:
Head of International Short-term Programs
Dept. Russian Language & Russian Studies
Higher School of International Educational Programs
Tatiana KOVALENKO (Mrs.)
28 Grazhdanskii ave, office 214, St.Petersburg,195220, Russia
SUMMER SCHOOL OF RUSSIAN STUDIES: SAY "DA" TO YOUR UNFORGETTABLE EXPERIENCE. JOIN US!