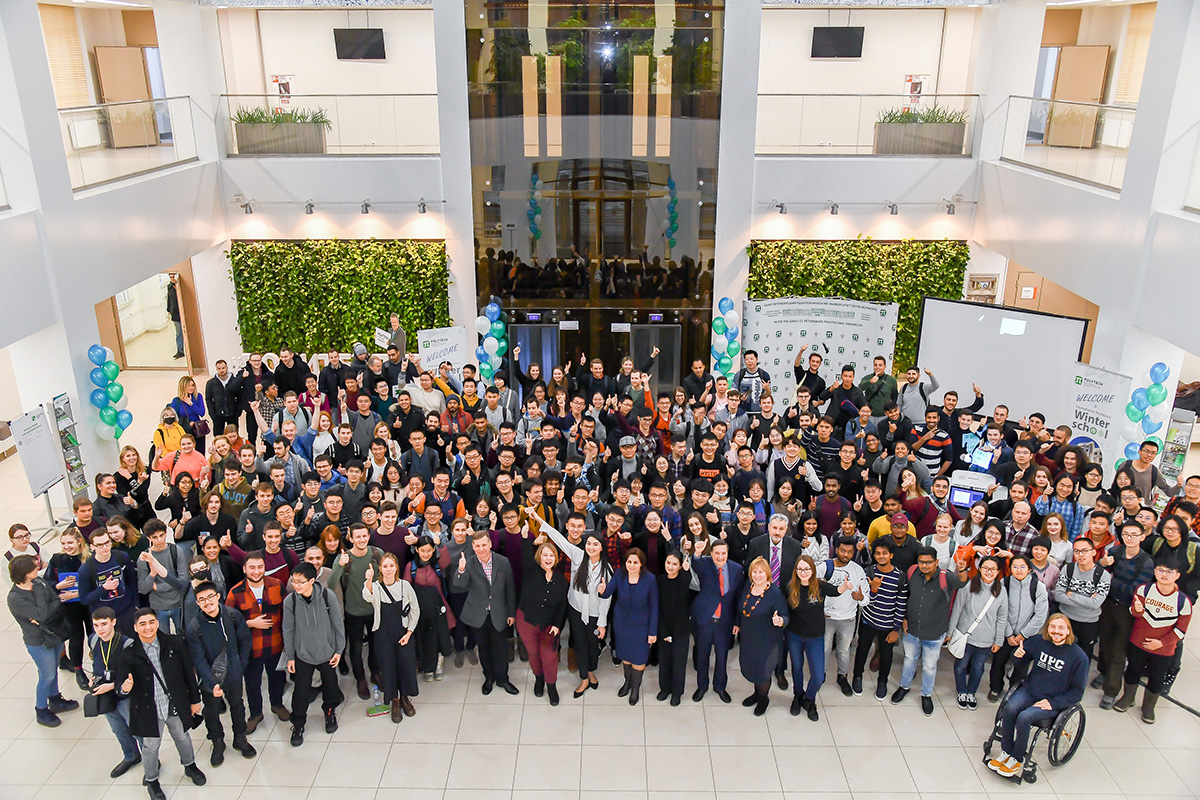 Brief description

• This is a multidisciplinary program developed in cooperation with industrial partners.

• Students will expand their knowledge in the field of advanced microelectronics including bioengineering applications. The lectures will include some basics of prospective materials and devices for bioengineering, as well as of microelectronic circuit simulations and design. Students will apply these fundamentals to the area of functional and organic electronics and electronics for bioengineering.

• This program helps students to achieve solid understanding how modern digital circuits can be built using Verilog Hardware Description Language (HDL) and tested with FPGA devices. We start from basic digital devices described with Verilog and evaluated on FPGA development boards and continue with more complex digital circuits, including system-on-chip (SoC) based on SCR1 microprocessor - open source and free to use RISC-V compatible MCU core, designed by Syntacore company.

• The program also gives basics of organic electronics including advanced and smart materials, devices and technologies. The students will apply this knowledge to the field of implants, tissue engineering, polymeric scaffold engineering and other biomedical applications.
Duration: 2 weeks
ECTS credits: 4.0
Participation fee: 30 000 RUB
Participation fee includes tuition fee, study materials, field trips and cultural program.
Upon successful completion of the course students will receive hard copies of certificates with ECTS credits.
Accommodation
Provided only for the Tailor-made format:
on campus at the university dormitory
off-campus at partner hostels in the city center
Details of the options and booking procedures will be discussed with each applicant individually.
Deadline for registration: December 22, 2023
Entrance requirements

• Knowledge of Chemistry and Physics corresponding to the first two years of a Bachelor's degree program in physics, mathematics, technology etc;
• Good command of English. All classes and extracurricular activities are conducted in English. Knowledge of the Russian language is not required;
• Applicants are expected to have at least 2 year of University level studies.
Course description

The course is intended as introductory course, however, it is also suitable for senior undergraduate students and graduate students.

The course content includes:

• Digital design with Verilog HDL;
• LabVIEW Measuring automatization based on LabView;
• Physical Processing Simulation on ANSYS;
• Microelectronics Circuits Computer Simulation;
• Materials for Bioengineering and organic Electronics;
• Devices and Technologies of Organic Electronics.
The detailed course description for ECTS credits transfer at your home university:
Microelectronics and Bioengineering Descriptor SS22.pdf
Program partners:
YADRO Russia;
GS Nanotech, Russia.
Professors and lecturers:
Prof. Alexander Korotkov, Director of Institute for Electronics and Telecommunications SPbPU;
Dr. Ivan Piatak, Associate Professor, Institute for Electronics and Telecommunications SPbPU;
Dr. Ivan Rumiantsev, Associate Professor, Institute for Electronics and Telecommunications SPbPU;
Dr. Viktoria Kapralova, Associate Professor, Institute for Electronics and Telecommunications SPbPU;
Dr. Vera Loboda, Head of Head of Higher School of Electronics and Microsystems, Peter the Great St.Petersburg Polytechnic University (Russia).
Contacts:
Summer and Winter Schools Team
room 227, 28, Grazhdanskii prospect, 195220, St.Petersburg, Russia