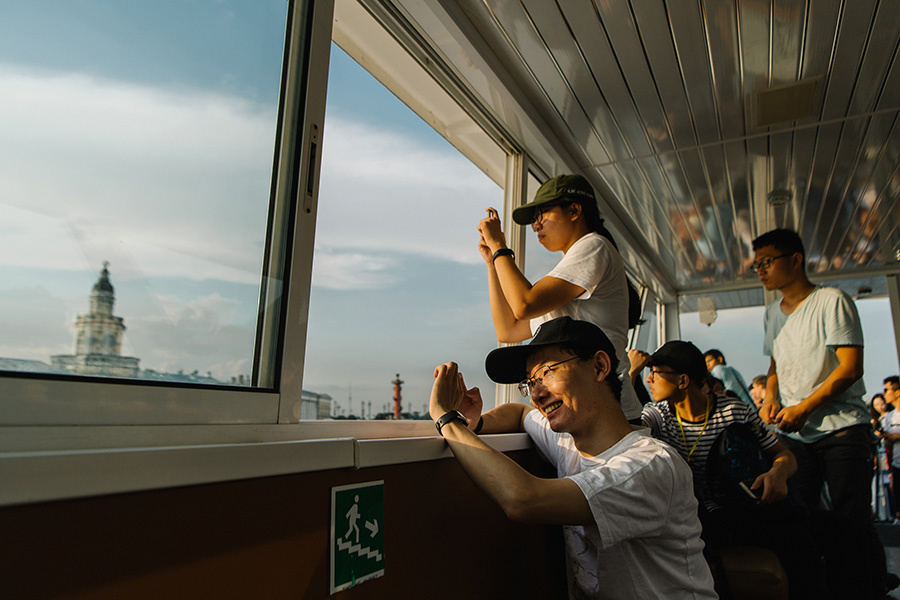 Within the program you will gain the knowledge about Russian business, culture, identity, national history, government, customs and traditions.
Online lectures will be delivered synchronized as live talk with professors and groupmates. Records of classes will be available on SPbPU platform for 1 month after the course end.
Duration: 2 weeks*
ECTS credits: 4*
Participation fee: 30 000 RUB
Upon successful completion of the course students will receive hard copies of certificates with ECTS credits (mailed by post in case of the online format of the Summer School).
*There is also a longer program of 3 weeks with 6 ECTS credits available on request. Please email us to get the 3-week course syllabus and more details.
Deadline for registration: July 02, 2023
Entrance requirements

• Good command of English. All classes and extracurricular activities are carried out in English. Knowledge of the Russian language is not required.
• Applicants are expected to have at least 1 year of University level studies.
The detailed course description for ECTS credits transfer at your home university:
Course description
B2C and B2B Branding

During this seminar students will gain knowledge on specifics of consumer behavior in the Russian Federation, learn features of brand design and communication in b2c and b2b markets, and become skilled to make decisions about brand localization for Russian consumers.
Professors and lecturers:
Oksana Evseeva, Associate Professor, D.Sc;
Vladimir Shchegolev, Associate Professor, Director of the Graduate School of Technology Entrepreneurship IAMT;
Aleks Krasnov, Assistant Professor, PhD;
Alexey Trykov, Assistant Professor, PhD;
Contacts:
Department of International Educational Programs
room 227, 28, Grazhdanskii prospect, 195220, St.Petersburg, Russia