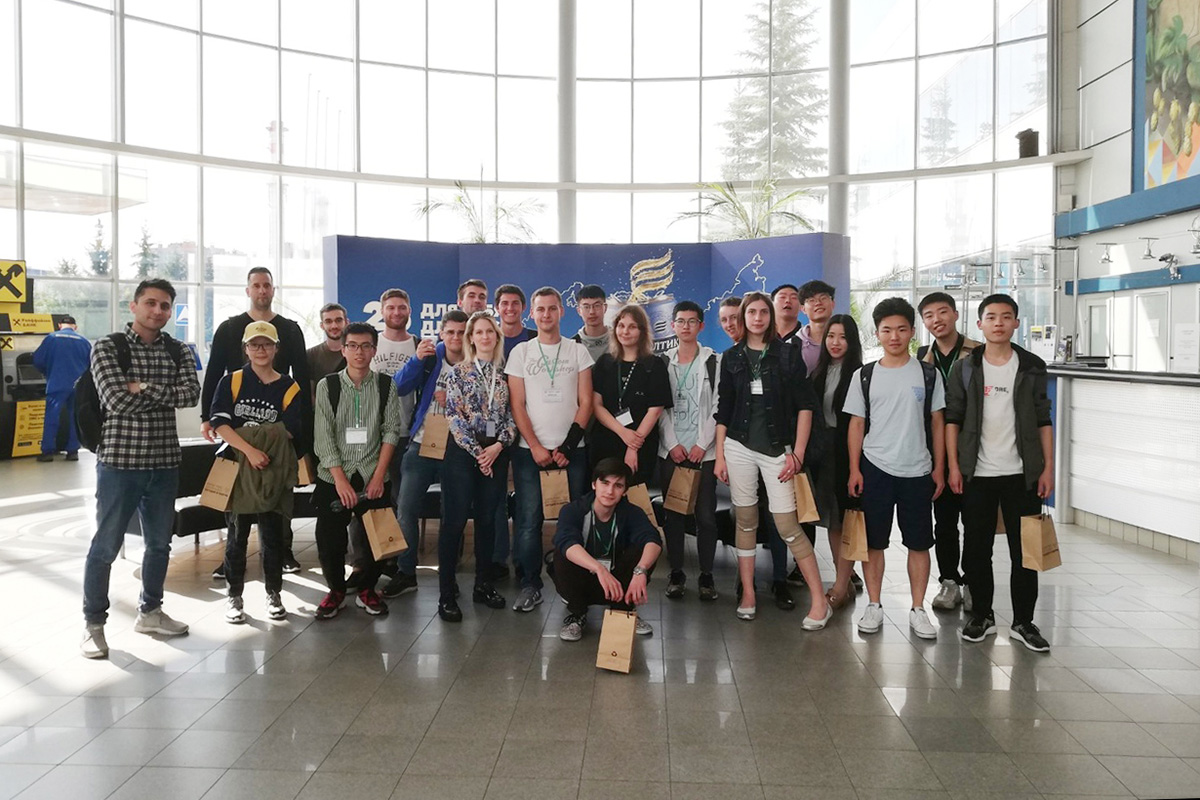 Brief description

Optical technologies have taken a strong place in modern human life. Telecommunications, medicine and biology, science and data processing, AR/VR technologies and quantum cryptography are all developed with modern optics. The summer school course PolyPhotonics opens a magnificent world of photonics and its applications for students. During one week you will be able to take a theoretical course of lectures by the best world experts, supported by a number of master classes. The acquired knowledge will be needed to implement your own telecommunications, biophotonics or fiber optics project during your summer school studies. Presentation of your original project will be a part of the YETI-2020 conference and will complete your training.
Duration: 10 days
ECTS credits: 3.0
Participation fee: 24 480 RUB
Upon successful completion of the course students will receive hard copies of certificates with ECTS credits (mailed by post in case of the online format of the Summer School).
Deadline for registration: June 20, 2022
Entrance requirements

• Basic knowledge of physics.
• Fluent English. All classes and extracurricular activities are carried out in English. Knowledge of the Russian language is not required.
• The course is suitable for Master and PhD students (preferably in physical or technical sciences).
• Hardware requirements: computer with access to high-speed network connection (minimum download speed of 8Mbps for online video stream), headphone/mic, camera (advisable).
• Software requirements: MS Teams (free access will be provided for all students), COMSOL (advisable for additional course), Microsoft Office 2007 or newer, alternative: LibreOffice—a free productivity suite compatible with Microsoft Office file formats
Course description

PolyPhotonics Summer School is a new program implemented by the Higher School of Applied Physics and Space Technologies. The six-day program comprises three main components: optics in telecommunications technology, fiber optics and biomedical optics. Each track consists of lectures by the world's leading scientists and visual demonstrations in laboratories of Higher School of Applied Physics and Space Technologies. Classes will also be held on modern developments in optical technologies, artificial intelligence for image processing, quantum cryptography and virtual reality.
Within the school, students will have the opportunity to develop their own project under the guidance of specialists in telecommunications, biophotonics and fiber optics. The development of the project will consist of both the theoretical part (the schematic part and the corresponding calculations), and the practical part where students can assemble and test their own device.
The detailed course description for ECTS credits transfer at your home university:
PolyPhotonics Descriptor SS22.pdf
Professors and lecturers:
Scientists and industry experts experienced in the fields of optics and photonics
Contacts:
Summer and Winter Schools Team
room 227, 28, Grazhdanskii prospect, 195220, St.Petersburg, Russia