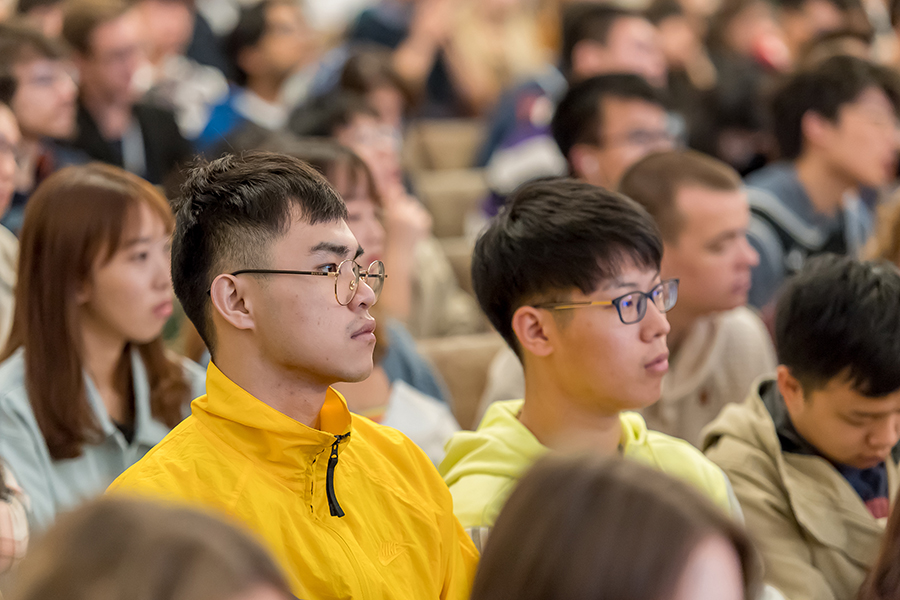 Brief description

Logistics and Supply Chain Management became rapidly of higher value over the last years and allows companies to stay competitive in the field of their business. This course introduces the challenges of managing supply chains and how innovative technologies and management techniques are used to overcome these challenges. Academic training includes Purchasing and Production Management, Supply Chain Systems Design, Supply Chain Strategy, Inventory, Forecasting and Data Management in Supply Chain, Sustainability and Green Logistics. All topics are introduced with relevant case studies. In addition, group activities are included to enhance team working and communication skill. The key feature of the module is an innovative web-based business simulation "Fresh Connection". Working in teams and being confronted with various real-life, real-time dilemmas, participants will represent the functional roles of sales, purchasing, supply chain and operations.
The program structure:
Supply Chain Strategy;
Supply Chain Planning: strategic, tactical and operational;
Logistics systems sustainable development;
Big Data and data management in supply chains;
Big Data and data management in supply chains;
Duration: 2 weeks
ECTS credits: 4.0
Participation fee: 30 000 RUB
Upon successful completion of the course students will receive hard copies of certificates with ECTS credits (mailed by post in case of the online format of the Summer School).
Deadline for registration: July 04, 2023
Entrance requirements

• Fluent English. All classes and extracurricular activities are carried out in English. Knowledge of the Russian language is not required.
• Applicants are expected to have at least 1 year of University level studies.
The detailed course description for ECTS credits transfer at your home university:
Logistics and Supply Chain Management Descriptor SS22.pdf
Professors and lecturers:
Professor, Dr. Sci. Anna Svirina;
APICS Master CPIM Instructor Dmitry Gavrilov;
Professors from partner universities;
Guest lecturers from companies.
Program partners:
Kazan National Research Technical University.
Contacts:
Summer and Winter Schools Team
room 227, 28, Grazhdanskii prospect, 195220, St.Petersburg, Russia