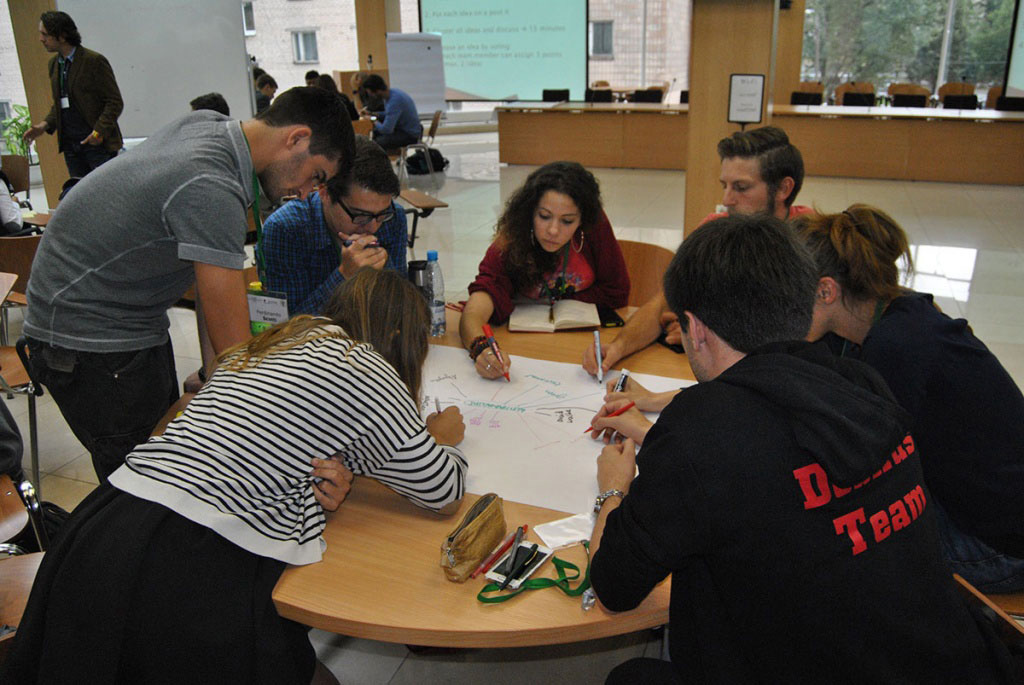 Brief description

The program provides a unique chance to study in Saint-Petersburg. The purpose of the program is to provide students with knowledge on aspects of human capital development. Within two weeks of this Winter School international students and Russian students are going to study and learn multi-cultural aspects of International Human Resource Management. A distinctive feature of the program is a consideration of such aspects as creating a business-oriented system of HR metrics that support the organization's goals, managerial skills in the context of the Fourth Industrial Revolution and current trends in human capital development.

Various training methods and interactive study methods are used during the Winter School module.
Duration: 2 weeks
ECTS credits: 4.0
Participation fee: 30 000 RUB
Participation fee includes tuition fee, study materials, field trips and cultural program.
Upon successful completion of the course students will receive hard copies of certificates with ECTS credits.
Accommodation
Provided only for the Tailor-made format:
on campus at the university dormitory
off-campus at partner hostels in the city center
Details of the options and booking procedures will be discussed with each applicant individually.
Deadline for registration: December 22, 2023
Entrance requirements

Good command of English. All classes and extracurricular activities are carried out in English. Knowledge of the Russian language is not required;
Course description

National managerial mentality and cross-cultural communications

Human Resource Management System. The impact of globalization on the international labor market. The impact of national cultures and language differences on human resource management. Basic theories of cross-cultural management. Model of Russian managerial behavior. Communications with Russians. Managerial competencies for multicultural team management.

HR Analytics

HR metrics and HR analytics in the pyramid of HR data. Ethics and other features of the use of analytical data. Usage of HR analytics in planning and attracting staff. HR reports and HR dashboards. HR analytics for talent selection and development. HR performance management based on HR analytics.

Development of human capital in modern conditions

Human Capital. Human Resource Management System. Development of information technologies for human resource management. Contemporary trends in HRM. Professional orientation. Career planning. Manager skills in the 4th industrial revolution. Leadership basics. The main features of the leader. Global Leader. Teamwork in the global market.
Professors and lecturers:
DSc, prof. Olga Kalinina
DSc, prof. Alexander Kozlov
PhD, associate prof. Oksana Evseeva
PhD, associate prof. Svetlana Evseeva
guest lecturers from companies
Program partners:
Zyud University of Applied Science, the Netherlands
Contacts:
Summer and Winter Schools Team
room 227, 28, Grazhdanskii prospect, 195220, St.Petersburg, Russia